UPVC Spraying 2022: Professional Services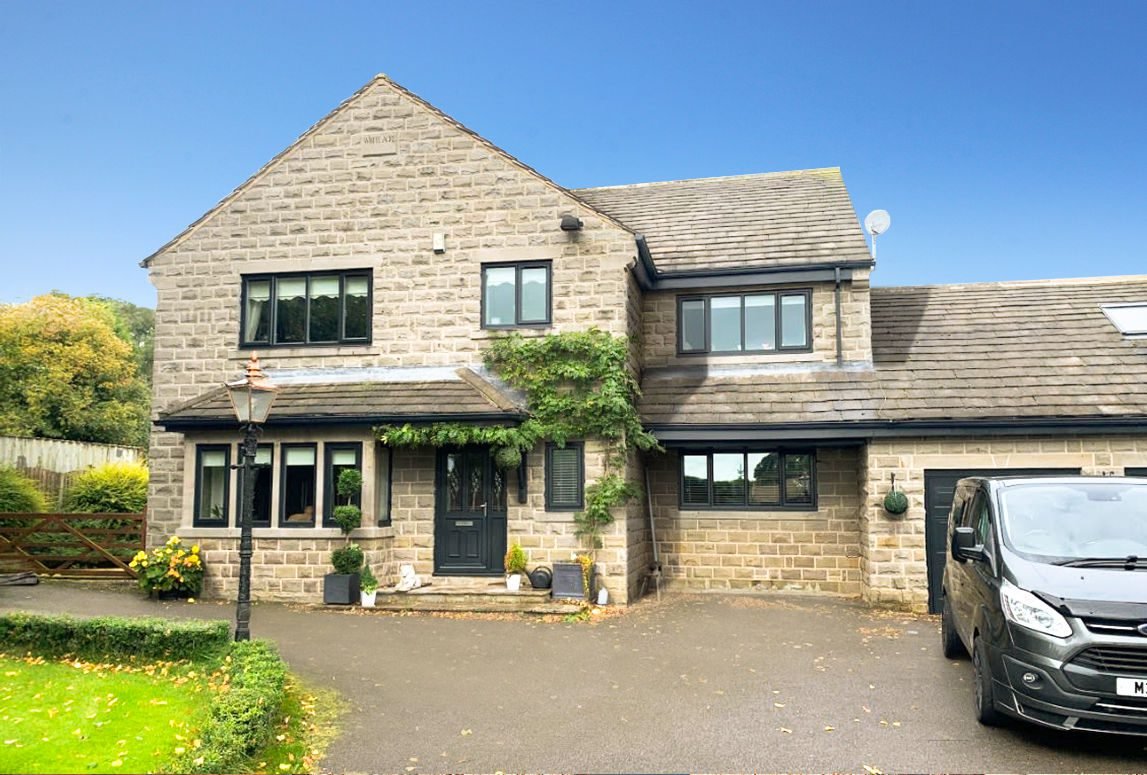 Our uPVC spraying services have assisted hundreds of home and business owners across the UK. We have an extensive portfolio of delighted commercial and residential customers. 
So if you have been searching for "uPVC spraying near me", we would love to help you with our nationwide uPVC spraying services. 
UPVC Spray Painting is Trending 2023
Thousands of Brits are searching for "window spraying near me" and "door sprayers near me", and that's because it is a fantastic alternative to replacements! 
It's now easier and faster to renew and restore tired, faded windows and doors without needing costly and unnecessary replacements. You can save up to 80% by choosing to spray paint rather than replace your uPVC. 
Although the method of spraying uPVC has been around for a decade, not many people have heard of it. UPVC spraying is a growing trend in property renovation, with many people choosing to spray paint uPVC windows and doors. 
In particular, painting uPVC windows anthracite grey has exploded through 2021 and 2022! 
The first impression of a property is the exterior facade. Although uPVC is durable, it can fade over time, making windows and doors look tired and reducing the home's curb appeal. Spraying UPVC is a great solution to transform uPVC.
UPVC spraying is a modern technique that uses cutting-edge technology to improve the appearance of damaged or discoloured uPVC.
Specially formulated uPVC paint is used to bond with any uPVC surface; spray painting will extend the lifespan of existing uPVC. So now you can spray instead of replacing. 
UPVC Paint Before and After
Yes, you can spray uPVC to change its colour and extend its lifespan rather than replace it, for a fraction of the cost. 
It is a low-cost, high-impact solution. Furthermore, once sprayed, you would never know that the uPVC isn't brand new.
Read on for the cost, process, benefits and popular questions about spraying uPVC.
Why is UPVC Spraying a Good Option?
So what's all the fuss about? What are the reasons for the increased popularity of spraying uPVC? Let's take a look.
What External UPVC Areas can be Spray Painted?
UPVC Spraying Before and After
What are the Benefits of UPVC Spraying?
As mentioned, it's incredibly cheap; for example, the cost to replace a window in the UK starts from around £500 per window.
Compared to spray painting uPVC windows cost an average of £150 per window, saving 70%! So spraying can save hundreds or even thousands on your windows and doors. 
Below you can see the average UPVC spraying cost UK, compared to average replacement costs UK.
If you need more information about the cost of UPVC spraying Click here.
Not only is it cheaper, but it's faster and more efficient than replacements or hand-painting. 
A residential-detached property can have its uPVC sprayed in as little as three days, including window frames and doors, conservatory, garage doors, cladding, fascias, soffits, and downpipes.
3) Colour Choices - no premiums added
UPVC spray painting offers versatility for no additional cost; you to choose from an array of colours and three finishes: satin, matte, and gloss. 
This makes it easy to transform properties of any style or aesthetic, using a mix of complimenting colours has also been a growing trend.
4) Prolong the life of existing UPVC
Spraying UPVC will extend the lifespan of your uPVC for a minimum of ten years. This paint is designed to protect against UV rays and can handle the expansion and contraction of plastic in extreme temperatures.
Our ten-year guarantee protects our paintwork from peeling, cracking and fading.
5) Add kerb appeal and value
And if that wasn't enough, spraying uPVC can add additional value to the property! 
Simply spraying your windows and doors makes them look brand new and the property more attractive, boosting the kerb appeal. 
Window painting can add over 5% to the value of your home.
6) No building work / Minimal disruption
Our UPVC spraying process does not require disruptive building work. At most, we may use scaffolding or a cherry picker for hard-to-reach areas. 
Minimal disruption is ideal for business owners needing shop front uPVC spraying as the business can remain open throughout the project. In addition, we can work around a schedule to suit your requirements.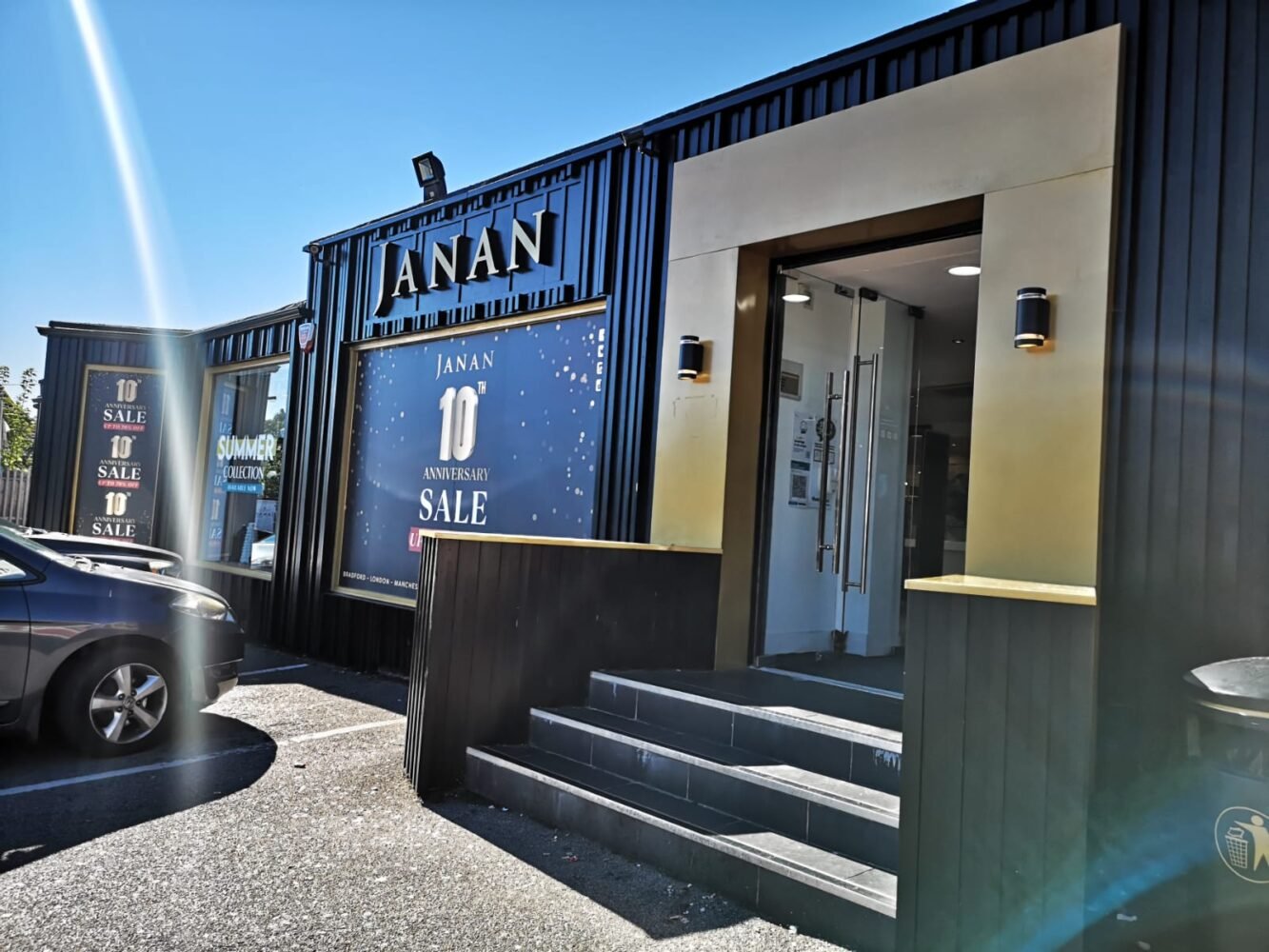 What are the Colour Choices for UPVC Spray Painting?
You can select your perfect colour from many well-known colour charts including, RAL Colour Chart, Farrow & Ball, and Dulux. Our colour matching service is also at your disposal for something bespoke.
Anthracite Grey RAL 7016 has by far been the most popular colour choice for spraying windows and doors over the last few years. 
Black uPVC windows and black uPVC doors are now becoming quite popular in 2022. Similar to Anthracite Grey, Black is another colour that can be paired well with various styles of old and modern properties.
Many customers have also opted for light grey windows this year, making it the 4th trending colour of 2022.
Call one of our friendly team members now to discuss your requirements
or fill in your details below and we'll be in touch soon to discuss your project spec and free no-obligation quote.
Speak to one of our experts about your property.
or fill in your details below and we'll be in touch soon to discuss your project spec and free no-obligation quote.
UPVC Spraying - Our Preparation and Process
Why Choose Us for Your Renovation?
Enlisting an experienced uPVC spraying company is vital if you wish to achieve perfect results that exceed your expectations. UPVC Spray Painters offer a professional service, we are a local, trusted and reliable national company. 
Contact us if you're looking for "spray uPVC windows near me" we are local.
With over ten years behind us, we guarantee a flawless finish and a transformation you will love, using the best uPVC spraying equipment to achieve high-quality results. Customer satisfaction is our primary focus. 
We provide you with a free, accurate quote for your renovation and stay in touch with you throughout your project.
We take great pleasure in the satisfaction of our customers, the quality of our work, and our reasonable costs. 
We team up closely with you to bring your ideas to reality, no matter how big or little the project is, whether it's residential or commercial. 
You will have communication and support with us from the start to the finish of your renovation.
FAQ - Frequently Asked Questions
How long does UPVC Spraying / UPVC Painting Last?
This will depend on two things; 
1 – how well the surfaces are prepared before UPVC spraying/painting.
2 – the type of paint used for UPVC spraying/painting.
Over time, significant amounts of dirt and grime can build up on UPVC surfaces. Therefore, even if you have a regular window cleaner, we will thoroughly clean the surfaces using a solvent-based cleaner.
We use different cleaning agents when spraying old or new UPVCs and extra fine scotch pads to apply the cleaner. Without scratching the plastic surface, this provides a 'key' for the uPVC paint, enabling the uPVC paint to bond with the surface. Check out our UPVC Spraying Process
Our two-pack polyurethane spray paint coating offers excellent durability, hardness and high adherence. In addition, the paint contains UV additives protecting it against excessive fading. It is very flexible, enabling it to deal with the expansion and contraction of the plastic in everchanging temperatures.
We apply several layers of uPVC paint, each bonding with the previous, creating a tough coating. Our paintwork is backed by our ten-year guarantee against fading, cracking and peeling. Professional UPVC Spraying will last a minimum of ten years but usually exceeds that time frame.
Can you paint plastic window frames?
Yes, the plastic window frames must be prepared correctly to bond with the formulated paint, and the paint must be correct. We recommend you use a professional spray painting company like ourselves, as we will always deliver a flawless finish. 
Our paintwork is backed by our ten-year guarantee against fading and peeling you can paint plastic windows yourself. However, it is a difficult process and almost impossible to achieve a flawless finish without using an airless sprayer.
Can I Paint UPVC windows myself?
Yes, you can paint uPVC windows yourself. However, it is a difficult process and almost impossible to achieve a flawless finish without using the correct equipment. If you use an off-the-shelf DIY spray paint can, then it is likely that the paintwork will fail within a year. For help to take on this task, visit our how-to guide on how to paint uPVC windows.
Get Your Free No-Obligation Quote
Call us today to discuss your project or fill in the quick short form for a call-back from one of our expert team members.
Get your Quick Free Quote
If you prefer, fill in your details below, and we'll be in touch to provide you with a free no-obligation quote.